This is a ceiling mural in a smoker's lounge.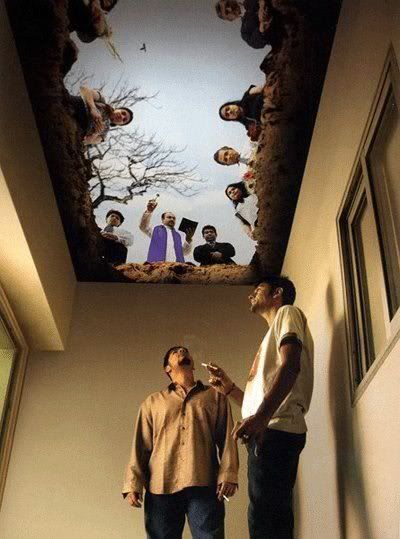 It's just the same as saying that smoking will lead you to an early death.
Here's another one..
IMAGINE YOU ARE AT A PARTY ....
Tenth floor of a hi-rise building.....
and then you just have to go..
and let's add some spice..you are already tipsy..
You open the door...

NOW, REMEMBER

THE FLOOR IS JUST A PAINTED FLOOR!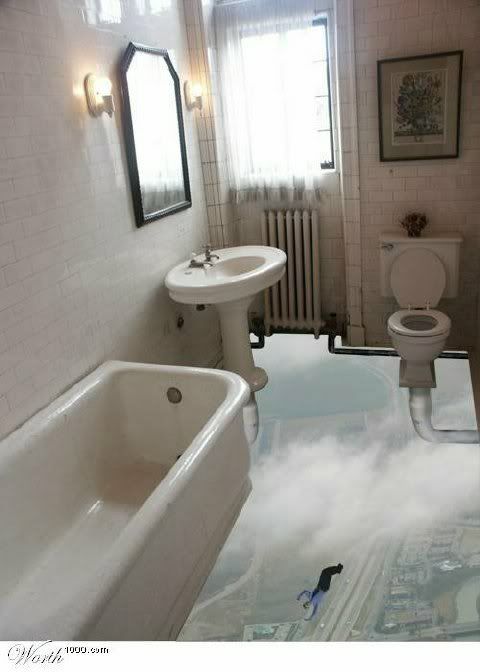 Thanks Jepoi for sending me these pictures..